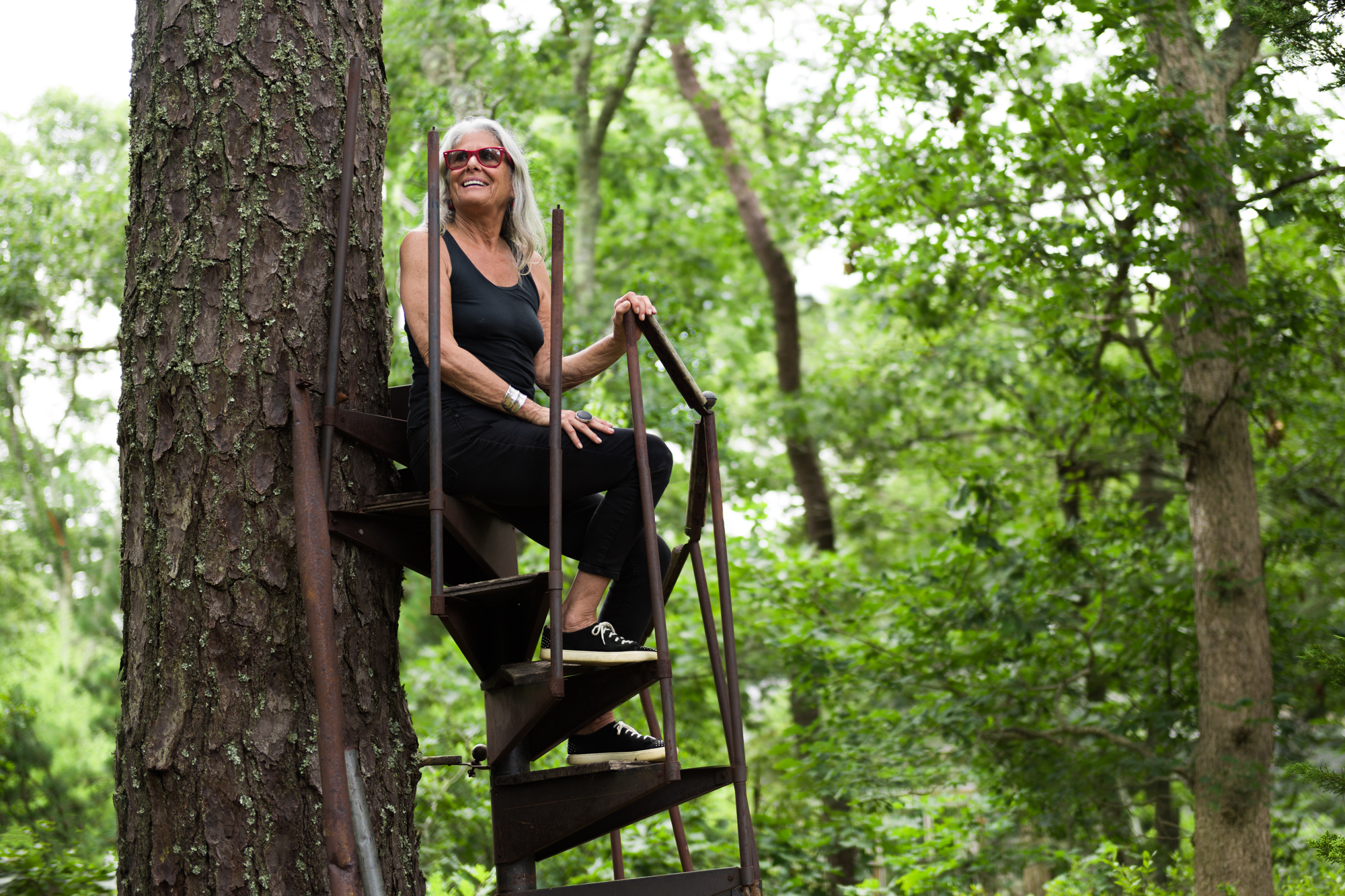 Celebrated Educator, Collector of Meaning
Marilyn and I have been friends for years; she's known me for almost 20 now. There're very few friends of mine who've known me that long, so she holds a very special place in my heart. She's 40+ years older than me, but isn't like a mom or a grandma; she's an equal, a friend, a collaborator, a mentor, a student and a beacon.
Marilyn chose to do a Silhouette Story of her own to share with the world what is most important to her, how she's navigated a life filled with many ups and downs and even to share secrets she's held for a lifetime. I'm honored she chose me to be the carrier and messenger for the deepest darkest and most sacred morsels of her story.
Marilyn recently came to NYC to visit me in my new apartment there. We lived it up like the king and queen of the Upper West Side with our pups in tow; it was a ball. It is trips like those with my dear friend and times like these together that I will take with me to my death bed.
We're inseparable for life, forever bonded by our innocence, zest for being alive and our inspired outlooks.
Marilyn, I love you, thank you for entrusting me with your story. I sincerely hope I've made you proud.
QUICKFIRE Q'S:
Q: Why did you choose to live in your state/city/town?
It's an Island surrounded by water. I am on the Aquarius/ Pisces Cusp, I need to be around water. It is beautiful everywhere you look, through all the seasons… although winter is getting a bit long.
Q: What is your favorite brunch spot nearby?
Art Cliff Diner.
Q: Best cup of coffee in the neighborhood?
Mocha Motts/ Hazelnut DeCaf.
Q: Is there one morning ritual you can't live without?
Decaf with cream.
Q: What's your favorite '80s or '90s jam?
Whitney Houston, I will always love you, Kriss Kross, Jump, REM, Losing my religion, The Proclaimers, I'm gonna Be, Bruce Springsteen, Dancing in the Dark, Whitney Houston, I want to Dance with Somebody, Fine Young Cannibals, She drives me crazy, Hall and Oats, Private Eyes, All night Long, Lionel Richie, SADE, The sweetest Taboo, Tina Turner, What's Love got to do with it.
Q: Where was the last place you traveled to? What's one not-to-miss activity there?
Kauai, the sunsets.
Q: Do you prefer traveling by train or car? If in the car, are you a driver, a passenger or a backseat driver?
I like to travel by car, either the driver or passenger.
For a deeper dive, listen to Marilyn's full interview below!
HOME IS WHERE THE HEART IS
Marilyn's journal entry transcribed:
There were several very special people in my life. One was my father. He was a kind loving father, and the person whom I believe gave me my loving heart and warmth. The other was my aunt who brought me up. Although, always conflicted because I wanted my mother to love me, she was my rock in life. She fed me, clothed me, and brought me dinner before I went from school to my job. She made my life so much easier. My mother was important, as well. I was able to forgive her and to understand how overwhelmed she must've been. After all, she was the only person in the house who did speak English, was born in Massachusetts, and was 25 years younger than anyone else. I learned love from my father, strength from my aunt, and forgiveness and compassion from my mother.