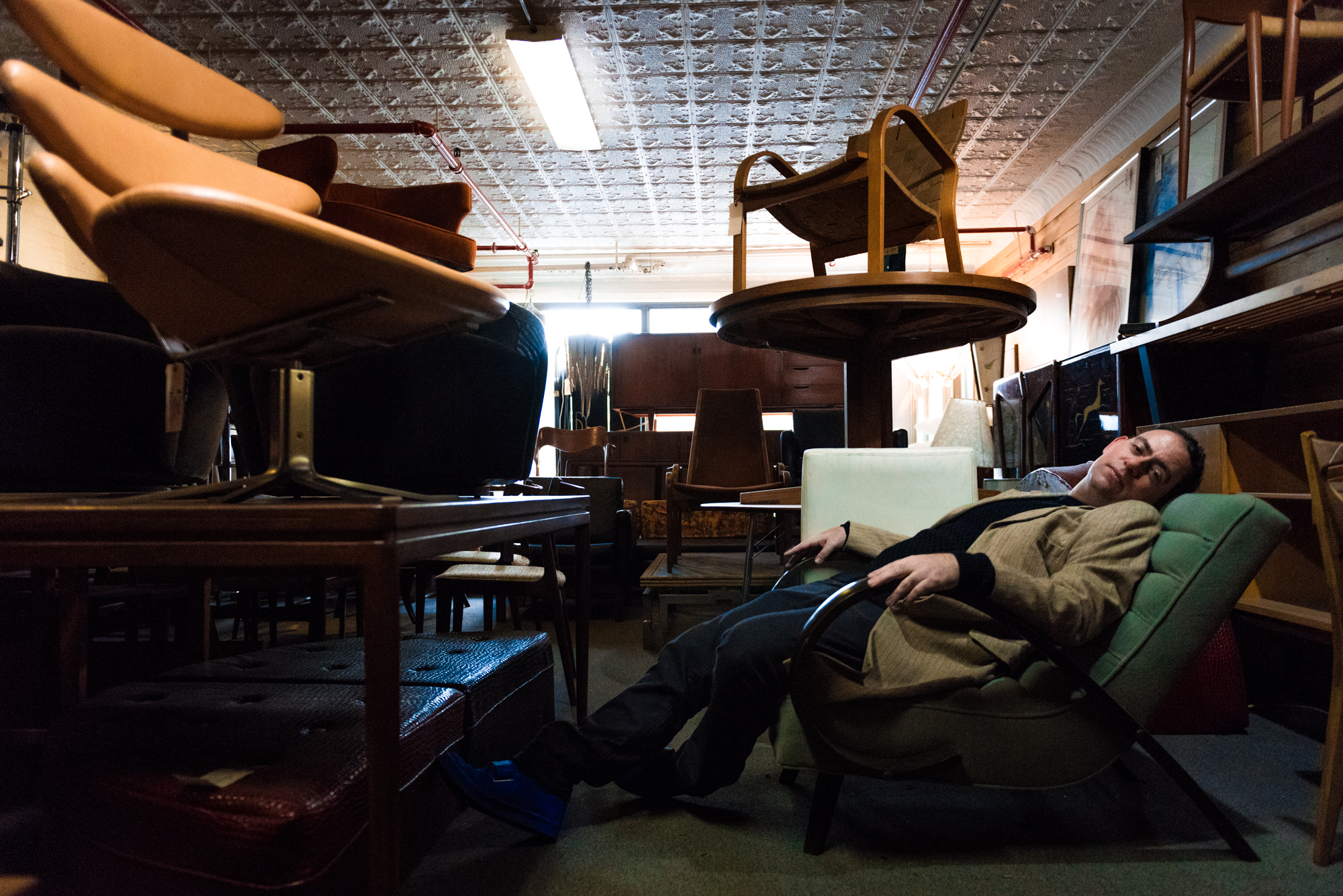 Yoga Teacher, Actor, Voiceover Artist
Taking this day to play, create and collaborate with my dear friend Justin has been such a beautiful experience. Through my many endeavors including acting, singing, photographing and now storytelling, Justin has stuck by me and supported my journey's every nuance. To turn the focus around and facilitate a story for him during which he and I could delve deeper into what is important to him, how he has so gracefully and with smiles gotten to where he is and to think about what's next has been nothing but soul-filling. It is days like these that send me home ready to do more, and it is thanks to Justin's love, zest for life and deep connectedness to who he is and what is of value to him that I am inspired to continue to tell these stories. Please soak up this story with sponge-like curiosity — every bit of it is pure gold.
QUICKFIRE Q'S:
Q: Why did you choose to live in your state/city/town?
A: I moved to New York City right after high school to attend NYU. Still here after all these years.
Q: What is your favorite brunch spot nearby?
A: So many good spots in my neighborhood but French Louie is a favorite. Delicious food and Doug, the owner, is always so warm and accommodating.
Q: Best cup of coffee in the neighborhood?
A: Toss up between Blue Bottle's New Orleans ice coffee and any of the coffee drinks at Smith Canteen
Q: Is there one morning ritual you can't live without?
A: Now that I have a wireless Bluetooth speaker, singing in the shower is how I usually start my day. I apologize, in advance, to my downstairs neighbors.
Q: What's your favorite '80s or '90s jam?
A: Missy Elliott's "The Rain (Supa Dupa Fly)" and/or Erykah Badu's "On and On"
Q: Where was the last place you traveled to? What's one not-to-miss activity there?
A: I was in Oslo a few months ago and it affirmed my love for Scandinavia. The Opera House there is an architectural marvel and you can sunbathe on the sides of the building while overlooking the harbor.
Q: Do you prefer traveling by train or car? If in the car, are you a driver, a passenger or a backseat driver?
A: I prefer traveling by car so I can properly blast music. Being a New Yorker my entire adult life, I rarely drive so I'm always the passenger.
For a deeper dive, listen to Justin's full interview below!
Justin's journal entry transcribed:
Today was an incredible reflection on so many aspects of my life here in New York City. Joan Didion once mentioned New York as a place with so many "shining but also perishable" dreams. You definitely can dwell on what hasn't happened, but today was a surprising reminder of so much that has happened. For better or worse. This city has shaped me, molded me, stitched me into it's fabric.
When I walk these streets, I'm reminded of how I rarely go a day without seeing someone I know whether on the street or on the subway. There's great comfort in that.
I'm reminded that I'm surrounded by tremendous art that is only a subway or bike ride away. As I write, I'm giddy about seeing Hofesh Shechter's company tonight at the Brooklyn Academy of Music. His work has been a deep inspiration for me.
I always come back to the idea that few things make me happier than seeing a room full of bodies in motion. It's why I love dance and why I love teaching yoga.